Posts tagged
Dubai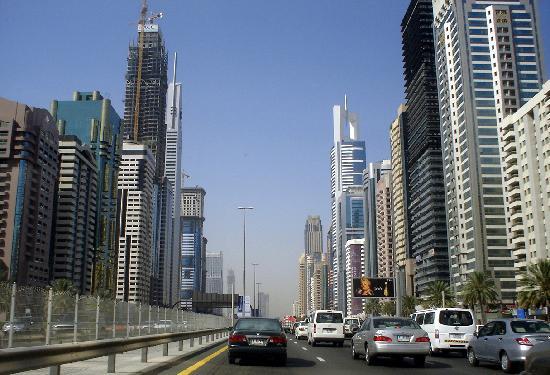 The Dubai Health Authority (DHA) and Orthopadie Technik Berlin (OTB), recently signed an agreement to cooperate in the field of orthotics and prosthetics.
The agreement is the first-of-its-kind between a government entity and the private sector in the Middle-East region.
It was signed by Dr Shawqi Khoori, CEO of Rashid Hospital and Karl Schmidt, general manager, OTB, in the presence of senior DHA officials including Khalid Al Sheikh Mubarak, the deputy director-general of the DHA.
As per the agreement, Orthopadie Technik will set up a state-of-the-art retail store in the premises of Rashid Hospital which will have on display high-quality products to assist those with special needs.
The store will provide all kind of prosthetics for those with amputations as well as various kinds of equipment to provide support to adults and children suffering from any kind of disability, a statement from DHA said.
Moreover, the company will also provide experienced healthcare professionals from Europe qualified in the field of orthotics and prosthetics, who will be based in Rashid Hospital.
"The agreement serves two purposes; it provides patients with any kind of disability with access to state-of-the-art treatment facilities as well as high-quality products including artificial limbs," Mubarak said. "The most important benefit is that now these products will be available locally at competitive prices, ensuring patients do not need to place an order abroad. This move will cut the waiting time of a few weeks to a few days, thus providing patients who suffer from any kind of disability with easy access to high quality treatment and care."
"At the hospital, we have one of the biggest rehabilitation services in the Emirate and this agreement helps enhance the services we already offer. As healthcare providers, it is our aim to ensure patients get the best treatment locally and this agreement provides them with convenience and ease of service," Dr Khoori said.
"The benefit of this agreement is that now all kinds of orthotics and prosthetics will be readily accessible in Dubai for the benefit of special needs patients. We are very efficient with our after-sales service and do we provide guidance on use of products for the convenience of our patients," Schmidt said.
Dr Suad Trebinjac, head of physical medicine and rehabilitation at Rashid Hospital said that the agreement will help a wide variety of patients. "The products will benefit patients including those with upper and lower amputations, trauma and poly-trauma patients who suffer from any kind of injuries and need orthotic appliances to support their bodily function like walking etc, patients with spinal cord and brain injuries."
"Patients with such disabilities need long term care and support and this agreement benefits them in several ways,"